With a little help from my friends.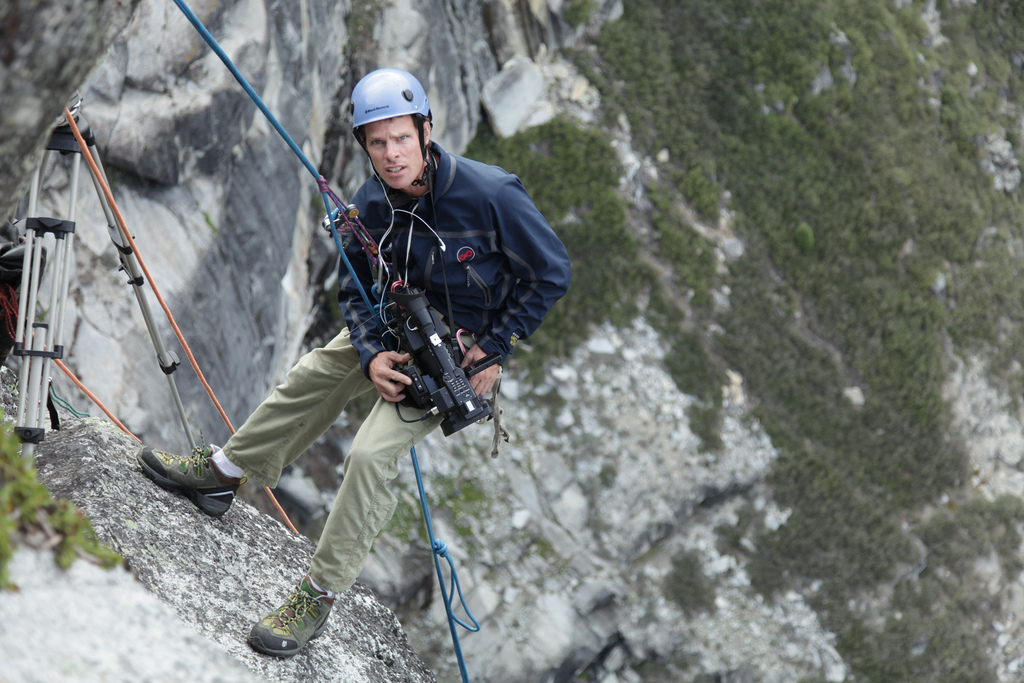 This is Josh Helling.
Josh has lived and worked in Yosemite for 20 years as a climbing guide, photographer and cameraman. For the past couple years, Josh has been my right hand man when it comes to shooting Yosemite Nature Notes. Yosemite is a big place, with mountains, forests, canyons and miles and miles of wilderness. To tell the stories found here, you often need to put yourself out there, on the edge. If you're going to shoot on the side of a cliff, or the top of a mountain, or inside a glacier, Josh is who you'll want along. After dozens of ascents of El Capitan, his climbing and rope skills are superb. Heavy loads and long miles don't seem to affect him like they do most mortals, and his winter skills even exceed his summer abilities. He's also good behind a camera, and his diligence at keeping your glass clean approaches the obsessive. Throw in the fact the he's one of the nicest guys in the world, and it's easy to see why Josh has been so important to the success of Yosemite Nature Notes.
Thanks, Josh, and I'm looking forward to our next shooting adventure!