My job takes me all over Yosemite National Park, and wherever we go, we always seem to bring a lot of gear. Here is some of the interesting camera hardware that I use for my work.
Like the Innovision Spinning Rain Deflector for shooting in the mist of waterfalls.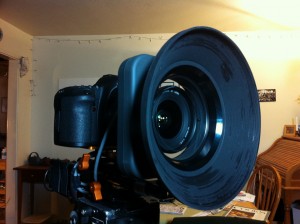 and a 12-foot KesslerCrane is real handy for peering over a 300 foot cliff.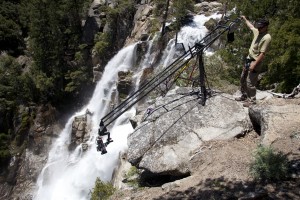 The CamBLOCK Motion Control System is a programmable robot that follows my every command.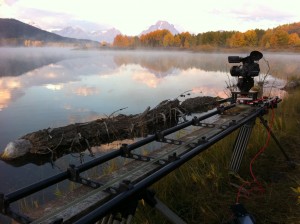 To see some of this gear in action, here's a behind the scenes video that we made for the "Moonbows" episode of Yosemite Nature Notes. Enjoy!