About
Steven M. Bumgardner a.k.a. "Yosemite Steve"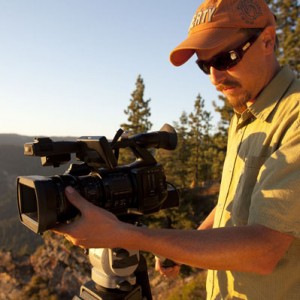 My name is Steve Bumgardner. I'm a filmmaker who works in Yosemite and many other National Parks.  I spend my time roaming the mountains looking for untold stories about the natural and human world.
I'm the producer of  Yosemite Nature Notes for the National Park Service and the Yosemite Conservancy. This popular web series allows me to share discoveries that I've made in my 20 years of exploring California's Sierra Nevada, the Range of Light.
From obvious subjects such as "Yosemite Falls" and "Big Trees", to obscure phenomenon like "Moonbows" and "Frazil Ice", this amazing landscape has an infinite number of fascinating stories just waiting to be told.
For a sense of what it's like to work in Yosemite National Park, here's a behind-the-scenes video from the "Glaciers" episode, shot by Josh Helling.
Special thanks to Josh Helling and Josh Owens for the sweet banner pics.
Steve